Job Opportunities

Looking for a job opportunity here at one of our North City stores? You'll find current vacancies below.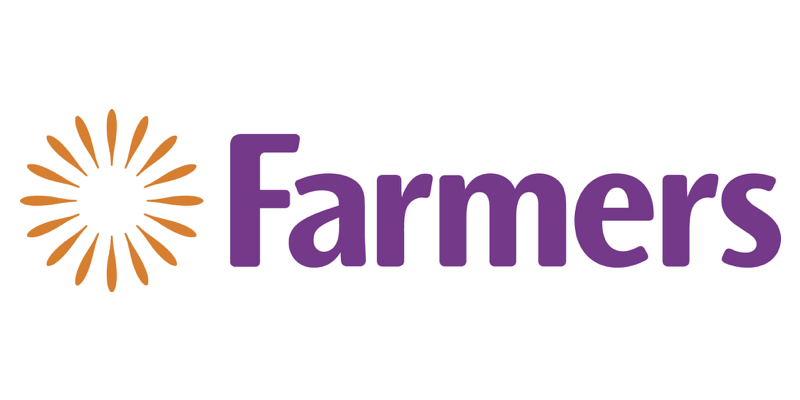 Farmers
Sales and Service Assistant – North City, Porirua
Are you wanting a new challenge ? Do you want to start your new journey in a fresh, modern and supportive environment where you can put your exemplary management skills to the test ? Do you have a wealth of new ideas that you want to see come to life ? Do you thrive on delivering excellent results in everything you do? Are you somebody who motivates and helps people reach their absolute best ?

This could be the ideal role for you!

Farmers is New Zealand's platinum department store and a fantastic place to grow your retail career. We offer the best training in the business and produce the most talented and passionate retail managers in the industry. Farmers is an iconic Kiwi brand serving the New Zealand market for over 100 years. We continue to evolve bringing fashion forward merchandise, recycled sustainable fabrics and internationally recognised brands to our stores.

The role of a Sales and Service Manager is an exciting and diverse role where no two days are ever the same. Your passion for people and exemplary customer service will shine through. We have an exciting and rare opportunity to join our successful North City store !

What will you do in this role?

Lead through coaching and developing, supporting our team to reach their potential
Varied departmental responsibilities with a strategic view of the overall store
Deliver and maintain visual merchandising in store
Actively drive a sales and service culture
What are we looking for from you?

Resilience and flexibility in this fast paced environment
A driven leader who creates a sense of belonging for your team
Effective time management and efficient structured planning
Previous experience motivating and inspiring a team to execute the business goals and drive high performance behaviours?
Have a customer centric personality and love driving sales
An eye for detail and a mind for fresh new ideas
What can we offer you?

The opportunity to thrive within a large format business
Variety across a role that offers personal growth and support
A sense of belonging and community spirit
A generous staff discount package across the Farmers and James Pascoe Group
We are an energetic and collaborative team who look out for and support each other. If this sounds like you then don't wait apply now!!

Entitlement to work in New Zealand
In accordance with the Immigration Act 2009, you will be asked to provide evidence of your entitlement to work in New Zealand during the selection process. If invited to interview, you will be required to bring original documentation with you. Please refer to our Frequently Asked Questions on our Contact Us page for more information.

Please head to the seek website to apply:
https://www.seek.co.nz/job/56750515?type=standout#sol=32f274d961b7b5422d4a5ff85eb69a4f91b6e620
Customer Service Representative | North City Shopping Centre
Company Description

Colliers is New Zealand's leading commercial and retail real estate management company specialising in Shopping Centre management for local and international-based clients.

Job Description

North City Shopping Centre offers relaxed community shopping and entertainment in Porirua. With over 85 stores, North City is a one-stop shopping and entertainment experience.

We are looking for a positive team member to deliver an exceptional customer experience to our guests.

This is a part-time role offering 22 - 29 hours per week, shifts as below:

Monday: 1.00pm – 6.15pm (5.25hrs)
Tuesday: 8.45am – 1.15pm (4.5hrs)
Friday: 1.00pm – 6.15pm (5.25hrs)
Saturday: 11.00am – 6.15pm (7.25hrs) *alternating Saturdays
Sunday: 11.00am – 6.15pm (7.25hrs)


Responsibilities

Provide excellent customer service to both customers and retailers
Process sale of gift cards and rental equipment
Ensure customer requests are dealt with efficiently and promptly
Assist the Marketing and Customer Service teams with support tasks
Establish and maintain strong relationships with customers and retailers
Drive the membership of the Kids Club and VIP database

Qualifications

Passionate about providing a customer-friendly environment
Previous experience in a similar role
Cash handling skills
Basic Excel skills would be an advantage

Your Strengths

Organiser and planner
Time optimiser
Detail orientated
Strong written and verbal communication skills
Strong service focus
Relationship and rapport builder
Proactive team player

What we offer

Wellbeing benefits and initiatives
Parental benefits
An inclusive and social culture with regular team events

Additional Information

If you're interested in being part of an enterprising culture that empowers you to do your best work, we look forward to receiving your application.

Enquire Now