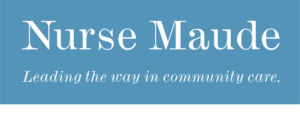 Nurse Maude
Offices Level
Today's Hours
Today

9:00 am – 5:00 pm
Today

9:00 am – 5:00 pm
Today

9:00 am – 5:00 pm
Today

9:00 am – 5:00 pm
Today

9:00 am – 5:00 pm
Trading Hours
Monday

9:00 am – 5:00 pm

Tuesday

9:00 am – 5:00 pm

Wednesday

9:00 am – 5:00 pm

Thursday

9:00 am – 5:00 pm

Friday

9:00 am – 5:00 pm
Public Holiday Hours
About Nurse Maude
*ESSENTIAL SERVICE - NURSE MAUDE REMAINS OPEN

Please phone them for assistance.

Nurse Maude provides nursing, homecare, and support so people can stay in their own homes and communities and inpatient care in its hospital and hospice. By working in partnership with other health providers and through significant investment in our people, technology, research and development, Nurse Maude continues to care for the community, as we have done since 1896.